Snark. Sass. Profanity... And More!
Great humor lines are **incredibly** hard to find.
Whether you prefer to keep things clean, or you like your profanity like you like cheese fries: LOADED — we have hilarious options for you.
Shop Wholesale Greeting Cards
You can explore all wholesale categories, as well as view our wholesale FAQ, using the navigation menu at the top of our website.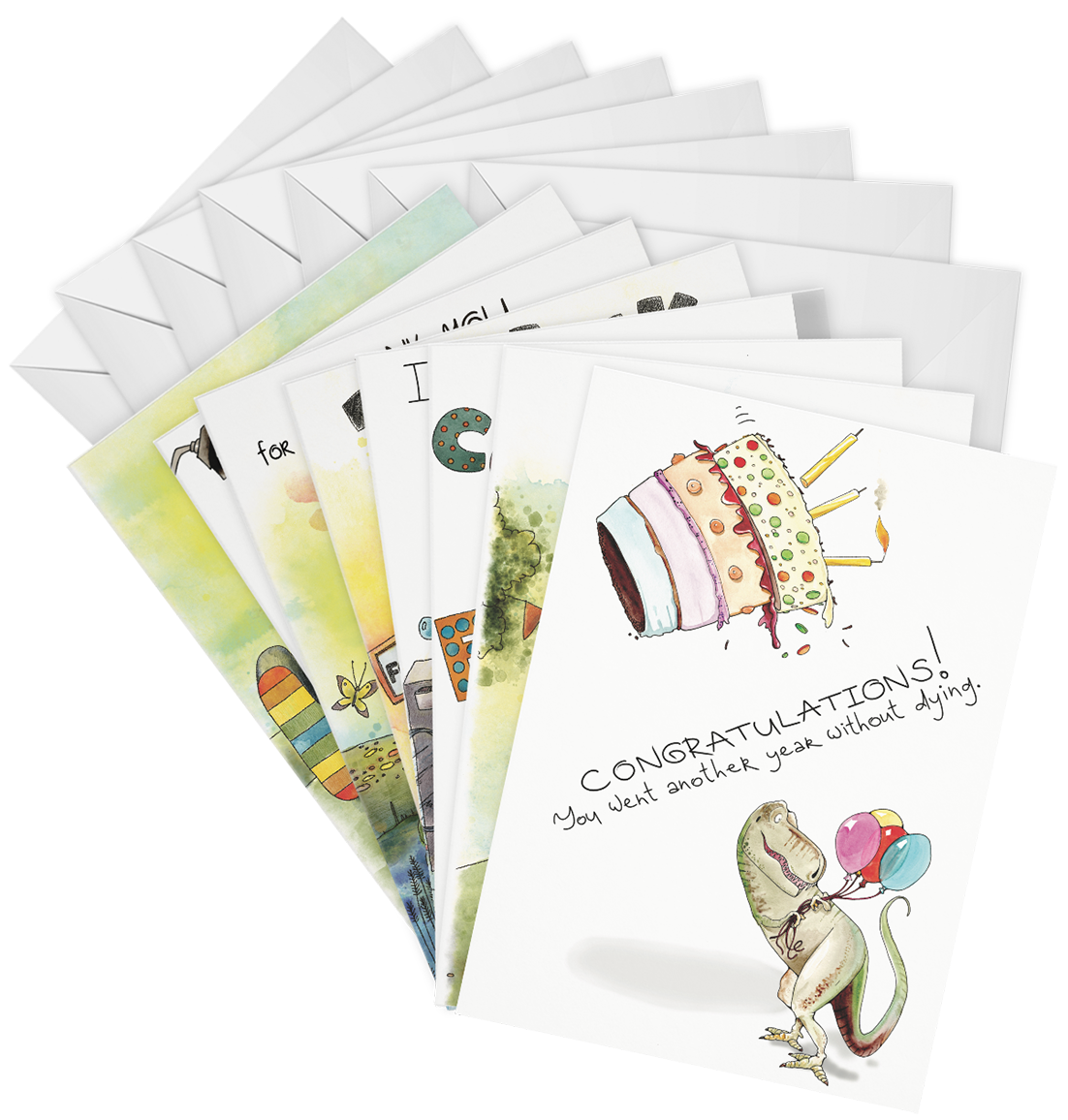 Hilarious Punchlines & Inappropriate Humor
Both our profane and non-profane cards make customers laugh out loud all day long inside our retailer's stores.
Request Samples »
FREE S**T HERE
Request samples using the form below so you can experience our cards in-person.
Greeting Cards for Wholesale Buyers
Seeking wholesale terms or have any other questions? Feel free to get in touch via whatever medium tickles your fancy:
We look forward to serving you and your customers soon!