Snark. Sass. Profanity... And More!
Gift shops love a great humor line, but they're **incredibly** hard to find.
Whether you prefer to keep things clean, or you like your profanity like you like cheese fries: LOADED — we have hilarious options for you.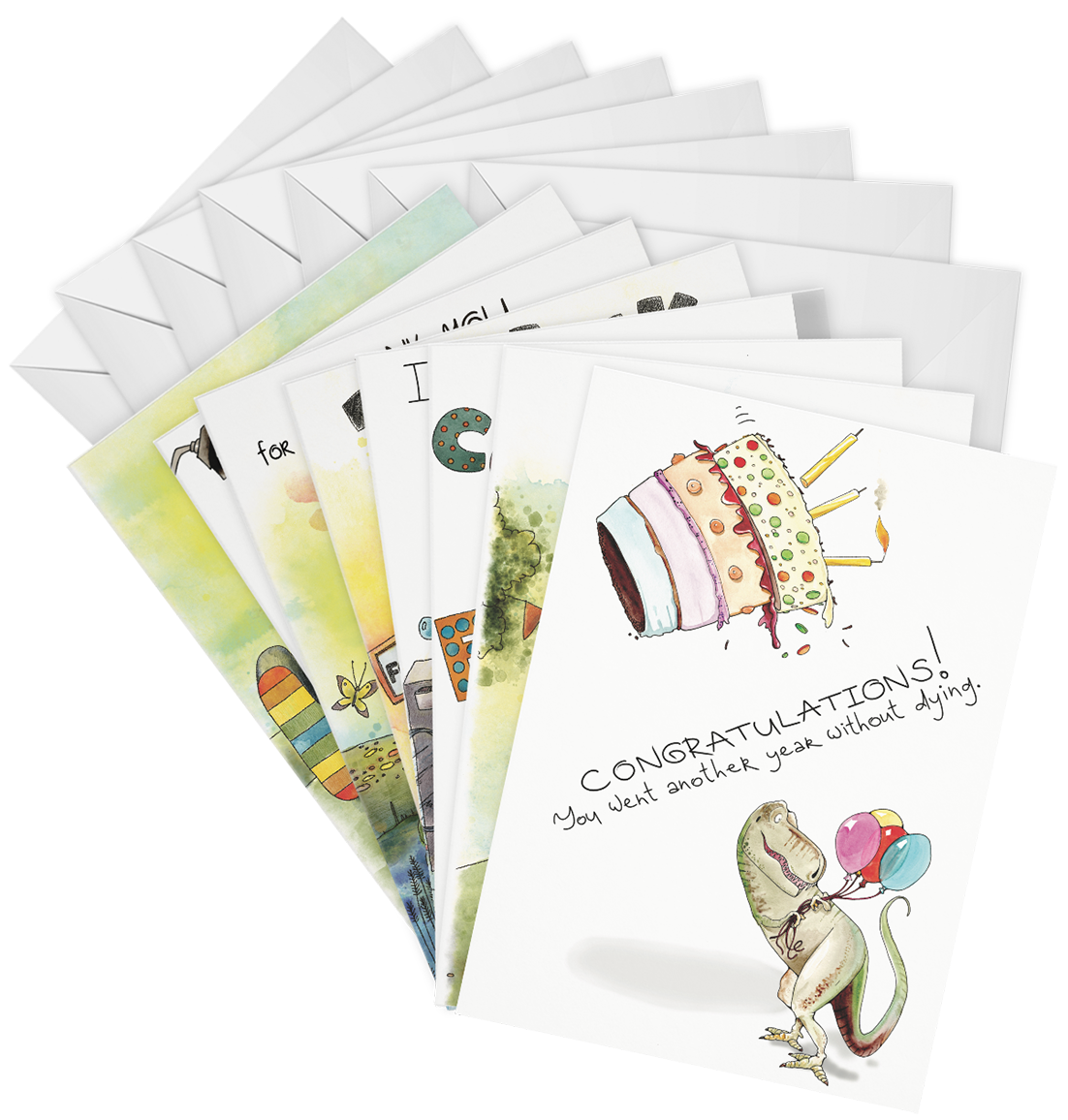 Hilarious Punchlines & Inappropriate Humor
Both our profane and non-profane cards make customers laugh out loud all day long inside our retailer's stores.
Request Samples »
FREE S**T HERE
Request samples using the form below so you can experience our cards in-person.
The Perfect Greeting Card Line for Gift Shops
Seeking wholesale terms or have any other questions? Feel free to get in touch via whatever medium tickles your fancy:
We look forward to serving you and your customers soon!