Wholesale greeting cards are a fantastic way for retailers to bump their average order value and profit per transaction, boasting over 50% profit margins for any retail store who chooses to stock them.
Additionally, stocking the right brands can increase how often a customer returns to your store, since many independent card lines won't be readily available at other gift shops or stores in your area.
If you're the only retailer in your area with a wholesale account for a "sticky" greeting card brand that customers love, you can increase your store's foot traffic and repeat customer rate simply by keeping that brand in stock.
All wholesale greeting card lines featured within this list met a number of strict requirements:
They're exceptionally unique: This maximizes retail sales and increases the likelihood that a customer will return to your store to purchase them again in the future. None of these brands would be mistaken for a Hallmark or American Greetings card.
None of them are sold on Amazon: This also helps ensure that customers will come back to your location when they want to purchase more cards from the same brand.
They all boast a high sell-through rate: As the retail store owner, you know what your target audience buys. There's a variety of card types & styles listed below to increase your chances of discovering a new brand that aligns with your audience. When you find one that does, you shouldn't get stuck with unsold inventory.
With that criteria in mind, here are some of the best-selling wholesale greeting card brands that you've probably never heard of.
Hilarious Concepts Meet Artisanal Quality: Explicit Contents
Greeting Card Catalog: Explicit Contents Greeting Cards »
Wholesale Contact: Ian P.
Wholesale Email: wholesale@explicitcontents.co
Wholesale Phone #: (214) 699-7250
Read Wholesale Terms + Request Samples »
Full disclosure: This is our card line, so it's the one we can speak to most intimately.
If your target customer has a good sense of humor, this is likely to become your best-selling humor line.
Explicit Contents' cards are frequently met with outbursts of laughter, sincere excitement, and impulse purchases even when the customer had no intention of buying greeting cards.
This card line sells incredibly well to traditional greeting card purchasers such as female Gen Xers and Baby Boomers (when they have a good sense of humor), but Explicit Contents' whimsical, watercolor artwork combined with profane & dark humor messaging frequently compels less traditional greeting card customers such as Millennials, Gen Zers, and men to impulse buy as well.
When displayed prominently, this fast-growing card line will consistently pump customers' net order values by $12-$18, with the average Explicit Contents' retail purchaser buying 3.06 cards per transaction.
The Joy of Play Meets Storied Craftsmanship: Letterpress PLAY
Greeting Card Catalog: Letterpress Play Greeting Cards »
Wholesale Contact: Regina P.
Wholesale Email: wholesale@letterpressplay.com
Wholesale Portal: Facilitated by Faire »
Upon first glance, one might mistake Letterpress Play for just another Letterpress stationary company, but below the surface is a remarkable brand story.
Among the many unique characteristics of Letterpress Play's company is that they print all of their products using storied letterpresses from the past, some dating back nearly 150 years to 1877. These machines have literally made a mark on history for decades (some for over a century!), and now they print equally unique paper products for retail stores around the world.
In addition to their greeting card offering linked above, Letterpress Play specializes in thoughtfully crafted paper toys (also available via Faire) that any retail store with a large stationary offering could benefit from testing.
Modern Design Meets Inspired Bursts of Color: Paper&Stuff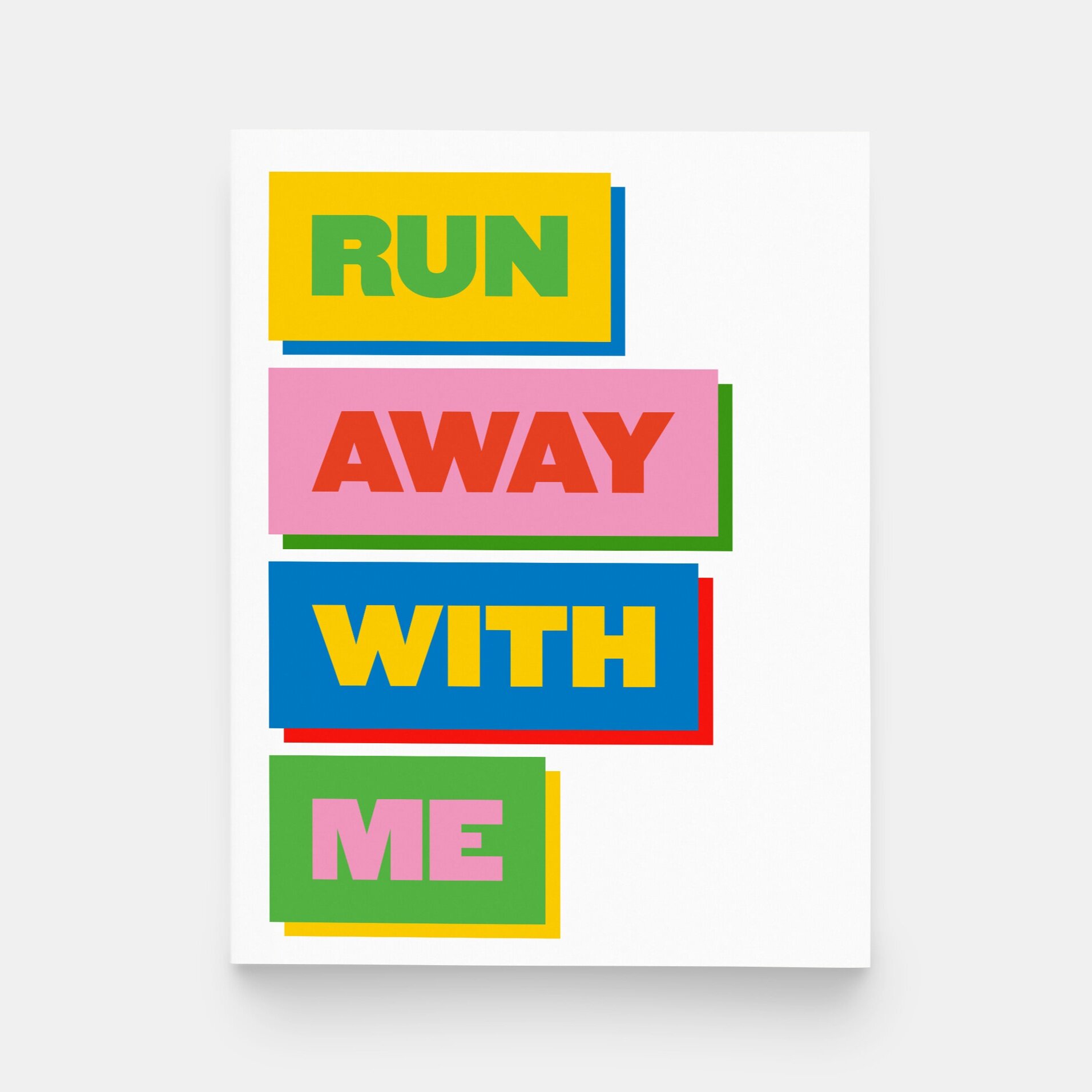 Greeting Card Catalog: Paper&Stuff Greeting Cards »
Wholesale Contact: Michele B. 
Wholesale Email: hello@paperandstuff.shop
Wholesale Portal: Facilitated by Faire »
Paper&Stuff creates products that are truly a feast for the eyes. Michele masterfully weaves a plethora of color into beautiful concepts without the designs coming across as gaudy or overdone (a rare trait for brands this bright & colorful).
The result is greeting cards that jump off of the card rack and grab customer's attention, which will not only boost your retail location's card sales, but will create vibrant paper memories that your customers and their loved ones will cherish for years. 
Hand Lettered Design Meets Women's Empowerment: Twentysome Design
Greeting Card Catalog: Twentysome Design Greeting Cards »
Wholesale Contact: Sadie. T.
Wholesale Email: hello@twentysome.design
Wholesale Portal: Facilitated by Faire »
Twentysome Design creates beautiful, hand-lettered cards that compellingly incorporate dry and sarcastic humor. These designs are often women-centric (the future is female, after all) which is perfect for most retail locations in light of the fact that 80% of greeting cards are purchased by women.
Any shop owner who's seeking to boost greeting card sales should purchase a few SKUs and test them among the rest of your greeting card offering.
Thoughtful Art with Roots in Eco-Consciousness: Seedlings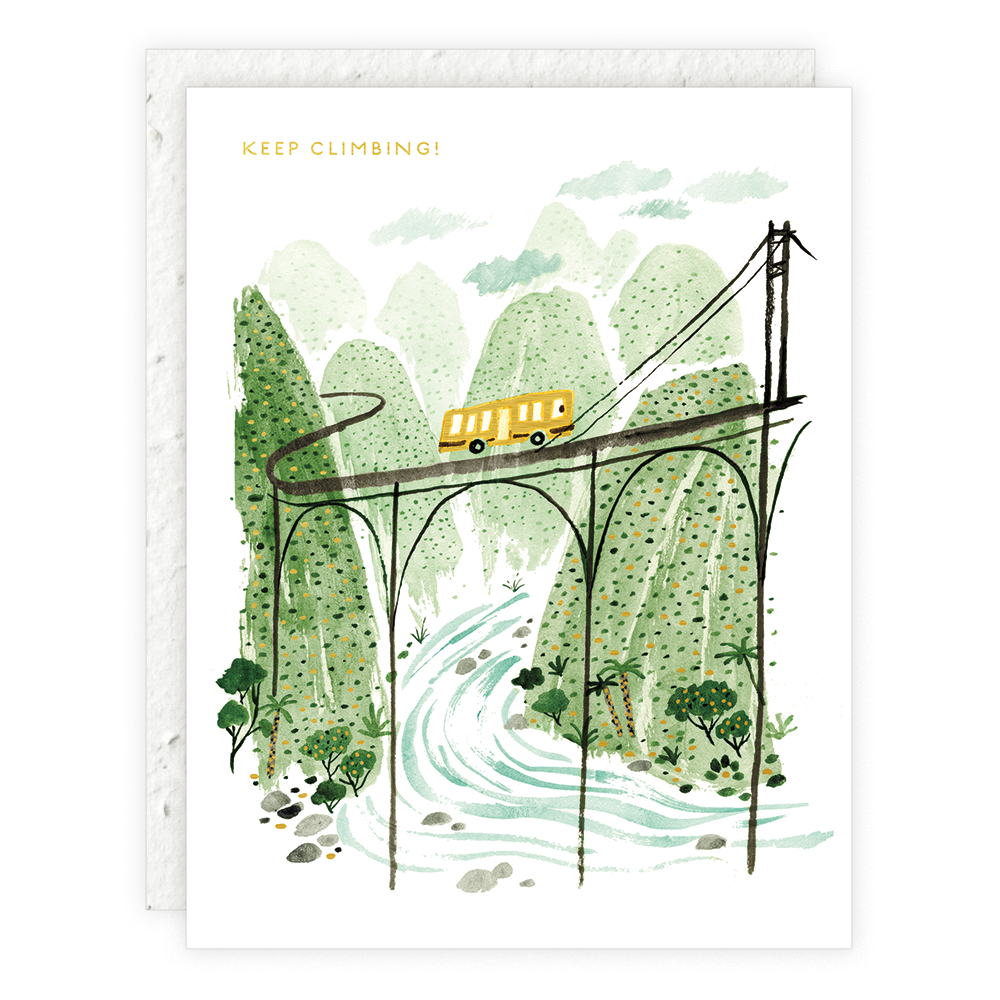 Greeting Card Catalog: Seedlings Greeting Cards »
Wholesale Email: hello@shopseedlings.com
Wholesale Portal: Facilitated by Faire »
Seedlings boasts such a broad catalog overflowing with variety that it's challenging to describe using just this tiny blurb. You have to take a journey through their catalog and experience it yourself.
The singular element that brings everything together, though, is that all of their greeting cards are gifted using seed-infused paper. Recipients of their cards not only receive the memory of a beautiful greeting card, but can plant the envelope and enjoy perennial wildflowers as an annual reminder of the celebration. 
It's also worth mentioning that Seedlings was awarded the best card of 2022 by the Greeting Card Association for the $5 and above category.
Enchanted Stationary That's Making a Difference: Good Juju Ink
Greeting Card Catalog: Good Juju Ink Greeting Cards »
Wholesale Email: wholesale@goodjujuink.com
Wholesale Portal: Facilitated by Faire »
Good Juju Ink is one of the rare small businesses that's harnessing the economic power of enterprise to positively impact their team members' lives, and the world at large.
Their extensive greeting card catalog features so much enchanting, distinct artwork that's unlike anything you've probably seen before.
Similar to Seedlings, featured above, Good Juju Ink also took home the Greeting Card Association's best card of 2022, but for the $5 and below category. 
Whimsical Art Meets the Bond of Family: E. Frances Paper
Greeting Card Catalog: E. Frances Paper Greeting Cards »
Wholesale Email: wholesale@efrancespaper.com
Wholesale Portal: Facilitated by Faire »
E. Frances Paper was born out of Jenni's admiration for her sister, Ali's, whimsical artwork.
Jenni was compelled to share Ali's creations with the world, not content that the majority of Ali's doodles were confined to the closed pages of sketchpads.
What's blossomed since then is a beautiful contribution to the greeting card industry, and human connection on the whole.
All of E. Frances Paper's greeting cards feature adorable characters, artful pops of color, wit, or a tasteful amalgamation of all these elements. They're truly delivering something unique to the greeting card space, which is a difficult feat to accomplish these days.
E. Frances Paper also offers equally adorable jewelry and other paper products to their wholesale clients. 
Handcrafted Aesthetics Drawing Inspiration from Legendary Women: She Said It
Greeting Card Catalog: She Said It Greeting Cards »
Wholesale Email: she.said.it.cards@gmail.com
Wholesale Portal: Facilitated by Faire »
By channeling female voices throughout history, She Said It has created an original identity of their own. These hand-lettered designs are often coupled with a blossoming jungle of foliage and floral artwork.
This company is another breath of fresh air in the saturated greeting card space, and due to the inspiration at the center of their brand (quotes from remarkable female voices), is another line that's uniquely positioned to sell-through at a high rate to the majority of the greeting card industry's customers: women.
Life's Little Insights Pressed Into Paper: 417 Press
Greeting Card Catalog: 417 Press Greeting Cards »
Wholesale Email: Contact 417 Press »
Wholesale Portal: Facilitated by Faire »
417 Press is one of the strongest letterpress catalogs in today's greeting card landscape.
The owner and lead creative, Michelle Angenent, has received a tremendous amount of accolade for the humor, wit, and beauty she weaves into insights from daily life before pressing them into premium paper.
If you're seeking variety for your shop's letterpress lineup, 417 Press can't be overlooked.
Adding the Third Dimension to Greeting Cards: Up with Paper
Greeting Card Catalog: Up With Paper Greeting Cards »
Wholesale Email: Contact Up With Paper »
Wholesale Portal: Facilitated by Faire »
Most people outside of the greeting card industry don't realize how much incredible engineering is at the heart of pop-up greeting cards.
Manufacturing products of this nature is incredibly challenging, and Up With Paper demonstrates with their original card line as well as their premium expansion (UPW Luxe) that they're quite literally pushing the envelope and continuing to innovate in this product sector, despite enjoying several years of well-deserved success. 
Letterpress Greeting Cards at Scale: Chez Gagné
Greeting Card Catalog: Chez Gagné Greeting Cards »
Wholesale Email: orders@chezgagne.com
Wholesale Portal: Facilitated by Faire »
Last but not least, this list wouldn't be complete without one final letterpress greeting card line: Chez Gagné. 
Another company whose roots were originally planted in the greeting card space, they've experienced a tremendous amount of growth and expanded into a number of other product categories over the last few years.
For any retailer seeking a single wholesale supplier that they can "go deep" with (i.e. ordering multiple products across several product categories) while still supporting a small business that's deserving of tremendous success — a relationship with Chez Gagné might very well be in your future.
Any Remaining Questions About Wholesale Greeting Cards?
If you have questions about any of the greeting card lines above, recommendations for a card type or category that wasn't listed, or just general questions about stocking and selling wholesale greeting cards in your store — shoot us an email at wholesale@explicitcontents.co.
We'll do everything we can to help!
Since we're an independent greeting card manufacturer based out of Austin, TX ourselves, and since we're deeply connected to the independent greeting card community, we'll gladly do whatever we can to help you succeed with greeting cards in your store.
Love you!